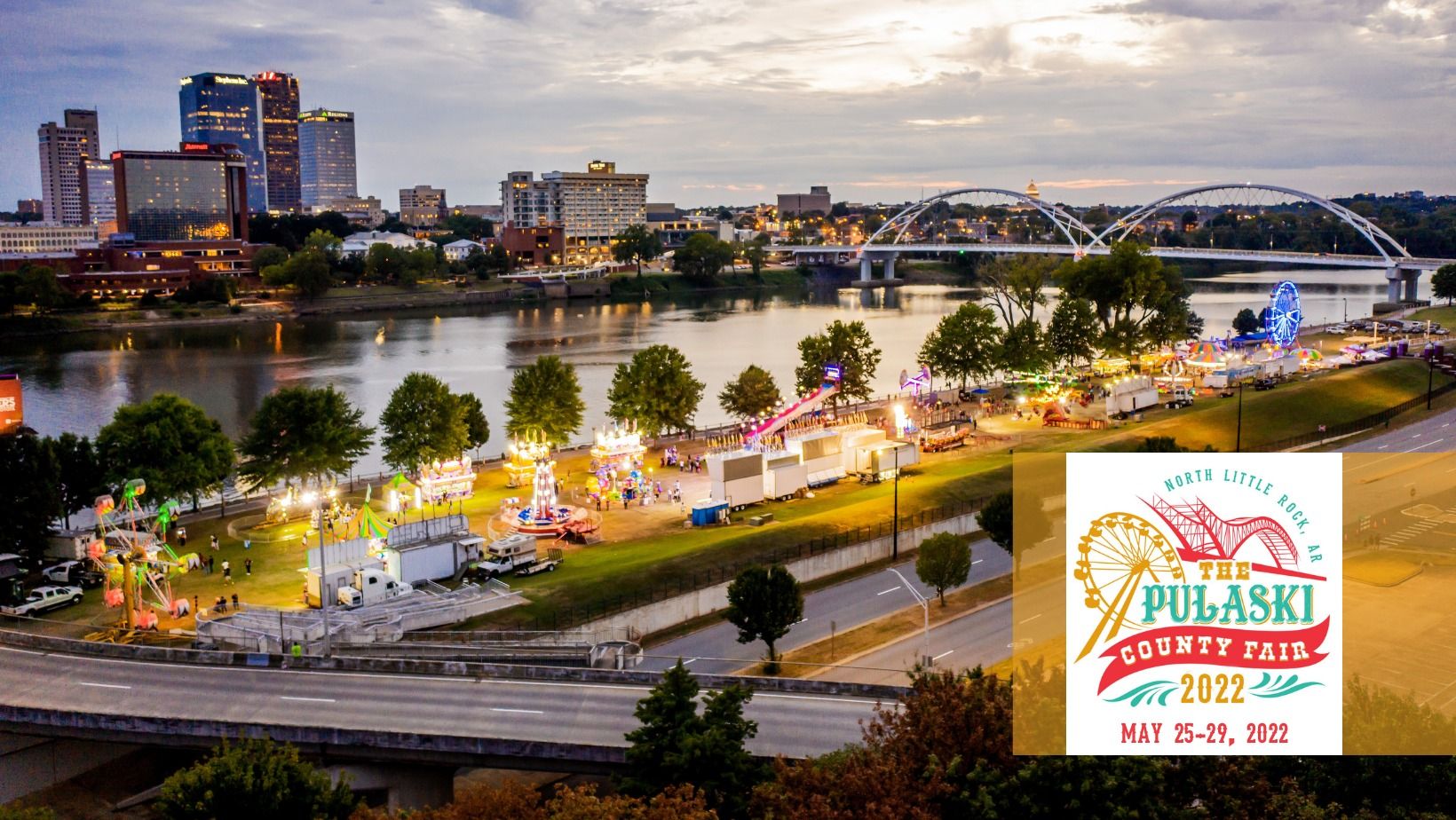 North Little Rock is proud to host the 2nd annual Pulaski County Fair from May 25-29, 2022. It will be held at North Little Rock's Riverfront Park on the banks of the Arkansas River at 120 Riverfront Drive. The hours Wednesday through Friday will be 5:30 p.m. to 11 p.m. and on Saturday and Sunday, the fair will open at noon and close at 11 p.m. 
Admission into the park is $5 for adults and children 12 and under will be admitted for free. 
The ride ticket structure is All Day Wristbands for $25 and Single Tickets are $1 (3-7 tickets per ride depending on the particular ride). 
The 2022 fair will include PBJ Happee Days Shows carnival midway, rides, games, novelty vendors, foods, soft and adult beverages. A petting zoo, live entertainment, local community-based contests, and more will be announced as we prepare for our exciting growth for year two. 
A portion of the proceeds will go to the North Little Rock Parks & Recreation.
Press Contact:
Susan Erwin Prowse, thepulaskicountyfair@gmail.com